There are two types of people in this world; the ones who spontaneously book tickets to a travel destination (the flight might even depart in a few hours), and those who take their time researching everything on the place they are thinking of going to; from special offers to all the must-visit attractions.
In whatever category you belong, if you want to be certain that you are paying for a vacation that you are going to enjoy for sure, you should try a tailored-made trip. 
What is a tailor-made trip? 
As the name suggests, the travel itinerary is created from scratch based on your personal traveling needs and preferences. In other words, instead of following a generic itinerary that consists of all the popular things tourists should do in a place, a group of travelers receive a personalized travel schedule with activities that correspond to their own interests. 
This is an excellent option for people who are not solely interested in visiting the iconic landmarks and popular attractions of every city. Travelers who seek an alternative vacation, like a relaxing and luxurious trip or a more nature- and adventure-focused vacation, will be able to get exactly what they are looking for. 
Who creates a tailor-made trip?
A tour operator is responsible for coming up with ideas and planning the trip of your dreams. A tour operator company like Travelway consists of a team that has extensive experience in planning personalized tours all around Europe. It is important to note that not every tour operator is capable of creating the perfect tailor-made trip.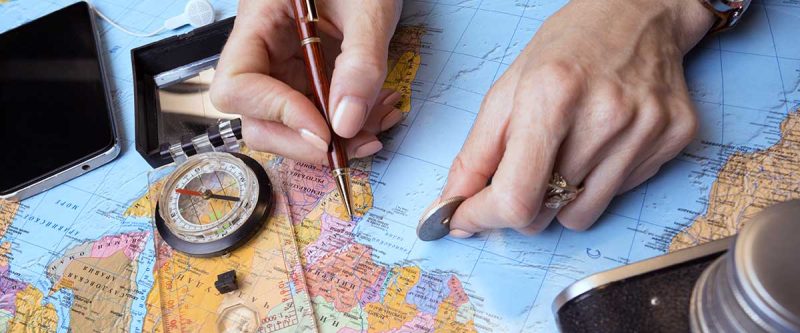 What traits should you be looking for in the tour operator who will be responsible for your trip? 
First and foremost, the tour operator has to be a great listener. The first step to create a successful personalized travel itinerary is to know everything about the group that will go on the specific trip. Basic information, like the number and ages of all the travelers, the duration of the trip and cities that you want to visit for sure, and more personal details, such as how you like to have fun, if you can drive and how adventurous you are, are important in order to get to know the whole group and understand what the perfect trip looks like for you. Additionally, any health issues should be noted so that no activities that may be dangerous are included. For example, if a traveler is in a wheelchair, only wheelchair-friendly venues should be incorporated in your program. 
Another essential trait is their knowledge of the country you are to travel to. Tour operators should make sure that even if you are not particularly interested in touristy stuff, stops at the top attractions of the place you are visiting are included. This is important because those landmarks are emblems of the history and the essence of the whole country. On top of that, tour operators should be able to recommend spots and activities that are hidden gems and will match your particular traveling style. 
Why should you trust a tour operator and not organize a trip on your own? 
First of all, an experienced tour operator knows many countries like the back of their hand, and they can recommend places a casual traveler might not even be able to find online. 
Secondly, the fact that tour operators have been in the tourism industry for years makes it easy for them to collaborate with respected travel suppliers in all European countries and close profitable deals for you. 
Last but not least, you don't have to waste any time and energy on researching your travel destination. You still have complete control over the final decisions, but it is the tour operator who takes on the laborious task of searching for the best options and making all the arrangements.