One of the European capitals that receives many visitors all year round is Athens. It is a city that people need several days to fully take in and explore as it is full of archeological sites, attractions, cool cafes and quaint neighborhoods. It's a favourite of those planning tailor-made tours!
However, downtown Athens is not the only area that can mesmerize tourists. There are many beautiful villages in the vicinity of Athens that are worth visiting. Day trips to one of those neighboring areas are a must, because they not only provide a more relaxing feeling than the hectic vibe of the metropolis, but also offer even more insight into Greek history.
What are the best day trips from Athens that you should definitely go on if you have some free time?
1) Delphi
Delphi is a small town which is about three hours away from Athens. It is situated on Mount Parnassus, and in winter, travelers can even visit the ski resort on the mountain. The main reason that this area attracts many tourists and natives all year round is because of the archeological site which is close to the town. The archaeological ruins of Delphi are one of the most famous attractions in Greece, and are even listed as an UNESCO World Heritage Site. The site used to be home to the temple of God Apollo and the most famous oracle in Ancient Greece – Pythia. People used to make long pilgrimages in order to receive a prophecy from Pythia, the priestess of the temple. Delphi is a popular place for group bus tours in Greece.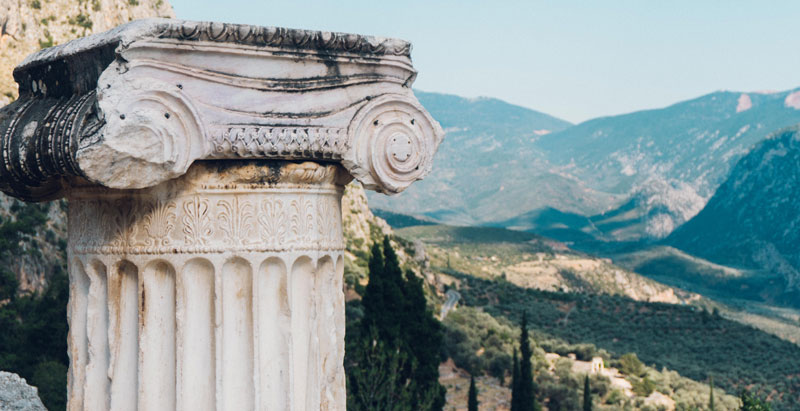 2) Mycenae
Another important historic site in Greece is the archaeological site of Mycenae. You will need a two-hour drive from Athens to get there, but it is totally worth it. If you've read Homer's Iliad, the name should ring a bell, as Agamemnon was the king of Mycenae. You will get to see what is left from the palaces, the Lion's Gate and the Tomb of Agamemnon. Mycenaean civilization marked one of the most prosperous periods in Ancient Greek History.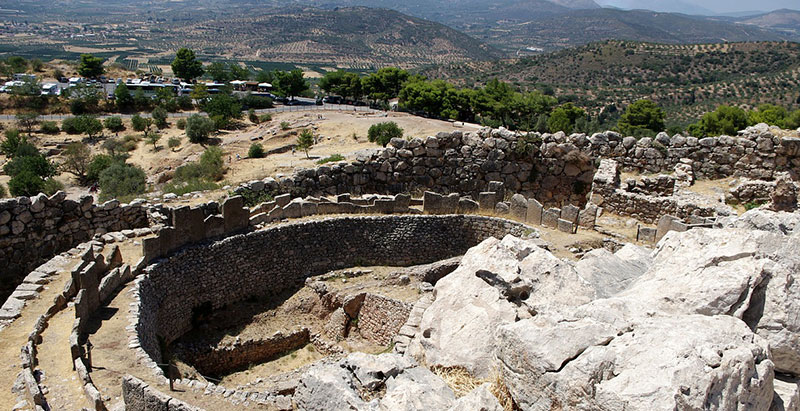 3) Nafplio 
If you are interested in history, but you also want to wander around a beautiful city, Nafplio is the place you should go. It takes about two hours to get from Athens to Nafplio. The place has a  quite rich history, as you will get to see medieval castles, the Palamidi and the Bourtzi Fortress, which are Venetian constructions, and Ottoman mosques. Besides all the history, Nafplio is known as one of the most romantic cities in Greece. A stroll along the port or the picturesque alleys will make you understand why it is indeed the perfect location for a romance to spark.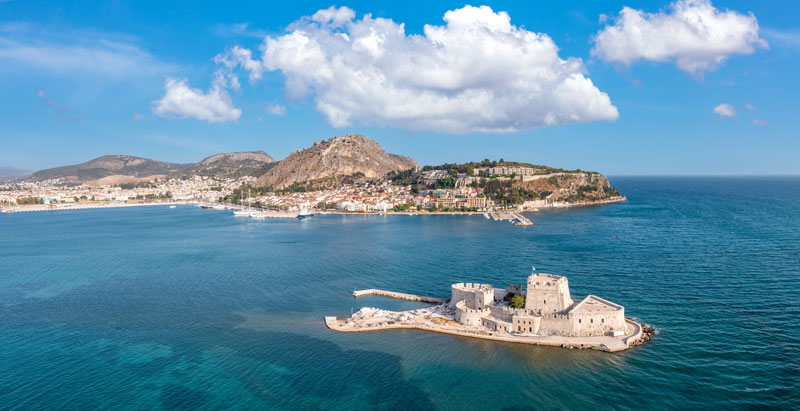 4) Epidaurus
Epidaurus is a small district which will take you only a 30-minute drive to reach from Nafplio. Nowadays, the area is divided into Ancient Epidaurus and New Epidaurus. Both villages are characterized by their simple and natural landscapes. The rural setting and the beautiful beaches make them an attractive place to visit. What makes them really stand out is the Ancient Theater of Epidaurus – a Theater world-famous for its superb acoustics. It has been so well preserved that it is still operating today. For Greek actors, it's a great honor to be cast in an ancient Greek play that is to be performed in the Ancient Theater of Epidaurus. Planning a custom tour around Epidaurus is one of the best tailor-made services in Greece one can plan.